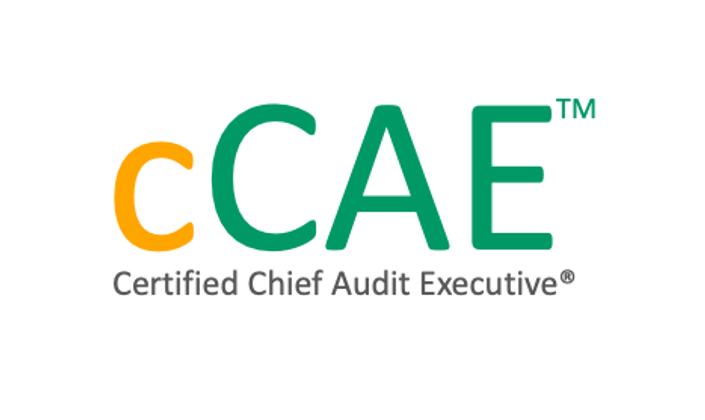 Certified Chief Audit Executive® (cCAE™)
Field: Auditing | Delivery Method: Self Study | CPE Hours: 40.0
Enroll in Course
Being a Chief Audit Executive (CAE), the person that heads up an internal audit activity in an organization, is one of the toughest jobs. Wouldn't it be much easier if you had the step-by-step help for exactly how to set up and run a successful internal audit group?
Of course it would!
Where do you learn how to be a successful CAE other than the school of hard knocks by learning from mistakes?
Until now, there has not been a place. That changes today.
And the school of hard knocks... going about it through trial and error... can be a very lonely and risky place, and of course you want a better option, since your career is on the line.
You have been in internal audit for several years, and although you did not necessarily start out in internal audit thinking it was a career pursuit, you have learned how amazing the job can be.
Now you are seeing that internal audit leadership, either at your current company or another organization, is within your immediate career path. Either now, soon or in the not-too-distant future, you will become a Chief Audit Executive (CAE).
You already know the things that all good internal auditors are trained to know (you are strong on the "A" of CAE). Things like the applying The Standards and related IPPF, formalizing project-based risk assessments, establishing project scope, documenting workpapers, writing findings, drafting and issuing reports, and so on. Extremely valuable skills and experiences for any marketable internal audit professional.
You also see, and generally understand, what Chief Audit Executives are supposed to do, but how much EXECUTIVE PRESENCE do you have? How much CONFIDENCE do you have? The fact that you are reading this means you'd probably like some help with the "E" of CAE, right?
How can you demonstrate and prove your competency and increase your confidence to perform at the CAE level?
The Certified Internal Auditor (CIA) designation does not prepare you for that. The IIA's Vision University does not prepare you for that.
You not only need to be a good audit leader when you are the CAE ... you need to be CONFIDENT and a damn good EXECUTIVE too!
Wouldn't it be helpful to find a course where you learn about and demonstrate proficiency in challenging topics like:

Preparing for an Audit Committee meeting
Managing the dual reporting relationship: the tricky balance between keep executive management and the board happy.
Navigating organizational politics with your peers
Establishing, Building, and Sustaining C-suite relationships
Maximizing the use of Co-sourcing with limited dollars
Maintaining a Dynamic Risk Assessment
Forging a relationship with the Audit Committee Chair
Being a Courageous Communicator
Leading a dynamic staff of professionals
Handling an Audit Committee Executive Session
Establishing and Sustaining your Executive Presence
And, so much more...
Where can you learn about these challenging topics and get step-by-step help through the whole process of being a CAE?
The answer has been, until now, NOWHERE.
But, now, here is the ONLY self-study, on-demand, certification program for CAEs and those you want to become a CAE.
The Certified Chief Audit Executive® (cCAE™) program.
You have the internal audit foundation under you: years of experience (definitely), the CIA designation (probably), and a reputation as a really good internal auditor (no doubt). Now it is time to build on that foundation, and prepare yourself for the toughest, most demanding, AND most rewarding role anyone in internal audit can aspire to... The Chief Audit Executive.
THIS IS THE MOST COMPREHENSIVE TRAINING EVER CREATED FOR CAEs!
The cCAE™ is a 40 hour, on-demand learning program that ends with a final exam. Because it is on-demand, you set the pace on how you go through the material.
You listen (and re-listen) to the video modules on your own schedule and pace.
You take the exam, after completing all the modules, when you are ready, not when someone else decides you are ready, or the calendar says so.
You get 40 hours of continuing education (CPE) for completing the program.
And, when done, you have proof and can tell everyone that you are a newly minted and proud Certified Chief Audit Executive® (cCAE™) – ready for the exciting challenges and opportunities ahead, something you can add to your resume and LinkedIn profile to prove to others that you know what you are talking about, and give you an advantage over others in the industry.
Relevant – Adding Value – Sitting at the Table, and a CAE your audit staff is ready, willing and able to follow. You have the confidence and executive presence to deal effectively with your peers, executives and Audit Committee.
Why You Should Seriously Consider Joining the Certified Chief Audit Executive® (cCAE™) course:
Step-by-step how to set up and run a successful internal audit group
Add a certification to your resume that separates you from the competition and helps you earn more money
Downloads, resources, bonuses and tools worth over $5,000 (see below)
Content developed from individuals who have been CAEs multiple times and have spent years training and coaching other successful CAEs.
Who the Certified Chief Audit Executive® (cCAE™) course is for:
Individuals who want to become a CAE, and know have this certification on their resume will make it easier to get that job.
Individuals new to the role of a CAE, who want a step-by-step outline of how to run a successful internal audit group.
Seasoned CAEs who want access to all of the resource other successful CAEs are using, are in the CAE role at a new organization, or are looking to move to another organization and want the extra this certification to separate them from others who are interviewing.
Field: Auditing
Delivery Method: Self Study
CPE Hours: 40.0
Format: Video, Resources

Are you going to leave your career up to the school of hard knock and trial and error, or do you have the courage to invest in yourself and have access to the step-by-step resources to help you be the successful executive?
Are you willing to make an investment in yourself that will lead to higher compensation over your entire career? (typically individuals earn at least $100,000 more over their career with this small investment), and honestly where can you find an investment of only a few thousand dollars that turns into over $100,000 in a few years.
And really it's not about the investment anyway. It's about whether you are willing to invest in yourself so you increase your executive presence, your confidence, and your earning potential.
The fact that you are still reading this means you are the kind of person willing to invest in yourself to grow in your career.
The rest of your career starts today when you register and start the Certified Chief Audit Executive® (cCAE™) course.
But don't take our word for it, see what others are saying who have already registered and gone through the course.
Here's What Others Are Saying:
"I found the material on the Audit Committee very helpful." - Monique
"Really like the video format and feels like I am part of a conversation then just learning information." - Mark
"Thanks a million! This course has been my career lifeline these past few months :-)" - Rashelle
"I really like the relationship stuff as well as some of the foundational material."- Janice
"I LOVE the videos! I love the whole program." - Rachel
"Awesome course...very thorough and correlates well with my past experience. Recently I was in a situation where the learnings regarding management expectations were helpful. Excellent content in this course!" - Sean
"It was good to learn the comprehensive knowledge and broad perspective that CAE should have." - SeonYeong
"cCAE™ program is brilliant - I highly recommend it to all internal auditors - very useful!!" - Sarah
"Some really good material in there, especially what to expect around executive session and board meetings." - Lisa
"Thank you. I really enjoyed the different approach and mindset. Understanding that you don't have to be textbook was important, but instead doing what is best for the organization and team. The training was also well rounded and bought in multiple areas of 'audit' and 'approach'; 'hard' and 'soft' skills for consideration. Most importantly, it met the objectives of the course, which I sometimes find to more difficult now a days with other learning providers. Job well done." - Nakeisha
"I really appreciated the course and will firmly recommend it, as I believe that soft skills and emotional intelligence are crucial to succeed as Chief Audit Executive, and this course emphasizes these skills. Thanks for that and please keep up the good work." - Gilbert
"The self study pace along with the videos provided me with the added tools / techniques to apply to my current role. Great job!" - Josette
*** Scroll down the page to see the topics included in the Certified Chief Audit Executive® (cCAE™) certification course and watch a sample of some of the videos included in the course. ***

ADDITIONAL BONUSES WHEN YOU REGISTER NOW:
Invitation to future cCAE™ group calls and events
Free access to CAE Resources and cCAE Group Calls course
Bonus videos on agile auditing, data analytics, and running efficient meetings
How to Get a Job as a Chief Audit Executive
and much more...
Pretty amazing, right?!?
When do you want to get started?
Any reason why you can't start right now?
Courses Included with Purchase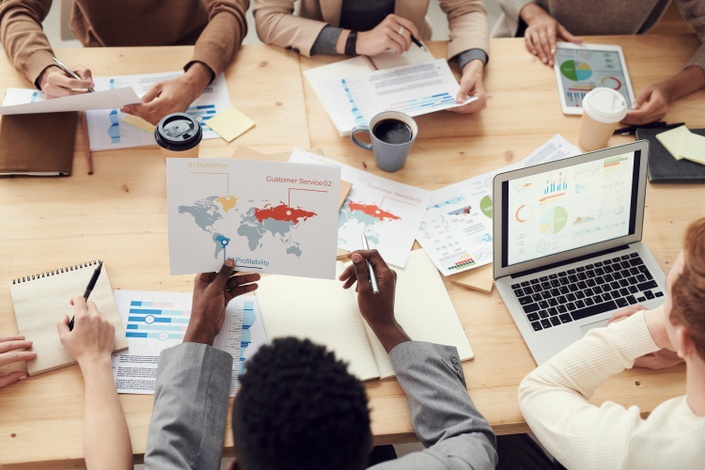 CAE Resources and cCAE Group Calls
Field: Auditing | Delivery Method: Self Study | CPE Hours: 0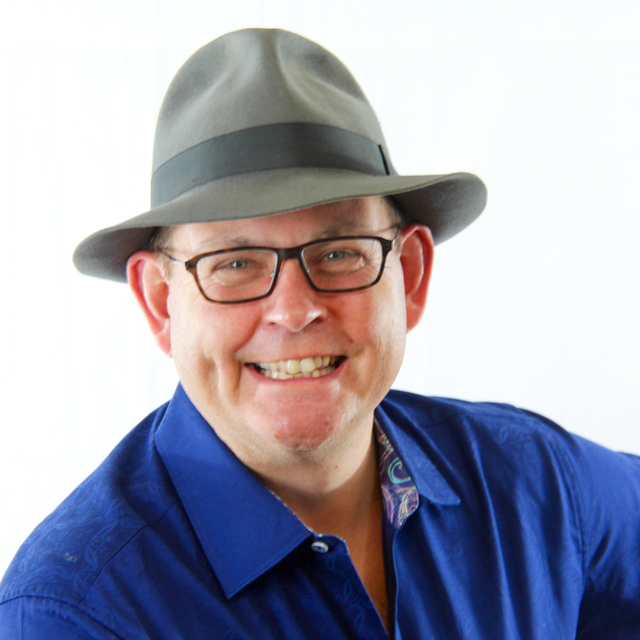 $999/year
Original Price: $999
Course Curriculum
Introduction
Available in days
days after you enroll
Understanding and Segregating Your CAE Roles
Available in days
days after you enroll
Your Instructor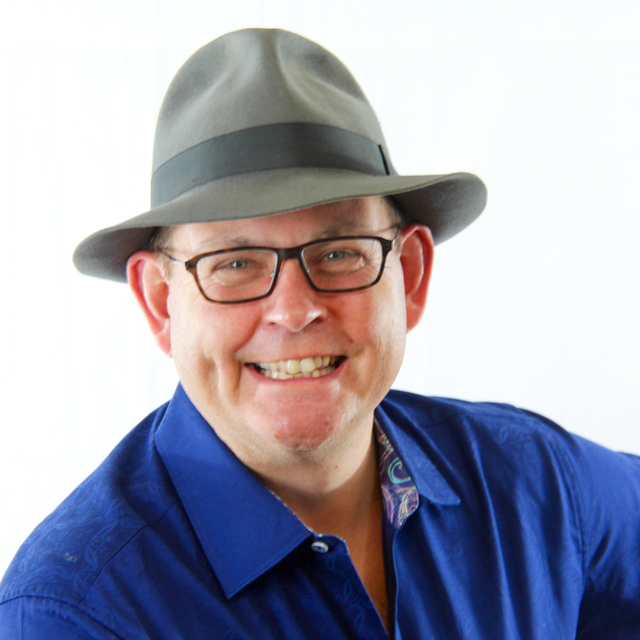 Jason Mefford is a rock star in internal audit, risk management and compliance. He typically works with Chief Audit Executives (CAE) and professionals in audit, risk and compliance with the technical and soft-skills needed to navigate the land mines of organizations. He takes complicated, confusing & hard things, makes them practical, proactive & simple to improve learning and transformation. He's been an executive in charge of internal audit, risk management, ethics, compliance, and information security.
You can learn more about him at: https://www.jasonmefford.com and https://bit.ly/AuditLeader

Frequently Asked Questions
When does the course start and finish?
The course starts now and never ends! It is a completely self-paced online course - you decide when you start and when you finish.
How long do I have access to the course?
How does lifetime access sound? After enrolling, you have unlimited access to this course for as long as you like - across any and all devices you own.
What if I am unhappy with the course?
We would never want you to be unhappy! If you are unsatisfied with your purchase, contact us in the first 7 days and we will give you a full refund.
How do I receive the cCAE™ designation?
Complete the course, study and take the exam that is included for free with the course. Once you pass the exam, you will submit an application (step-by-step details are included in the course) and 3-4 weeks later you will receive your cCAE™ designation via e-mail.
Do I need to get other materials or pay anything additional to get the cCAE designation?
No. Everything you need to get certified is included in the course. There is also no requirement to pay for renewal of the cCAE designation. Once you obtain it, you can use the designation for life.
What if I don't pass the cCAE™ exam?
You need to get a 70% or better score to pass the cCAE™ exam. The exam is 50 multiple choice questions, based on the material from the course. You take the exam as part of the course from your computer or device. There is no testing center requirement. If you don't pass the exam, you can take it again as many times as you need until you pass.
What is the format of the course?
This is a video lecture format course, so you can listen to the lectures as if you were in an in-person course. There is a participant workbook for taking notes and preparing for the exam.
How many continuing professional education (CPE) hours are available for the course?
The cCAE™ course qualifies for 40 hours of continuing professional education for the topic of auditing and self-study.
What are the continuing professional education (CPE) requirements?
You must maintain a minimum of 40 hours of CPE each year, 20 hours of which need to be in the field of study: auditing. You will not need to submit your CPE each year, but may be randomly selected for CPE audit where you will need to provide us with evidence that you completed your annual CPE.