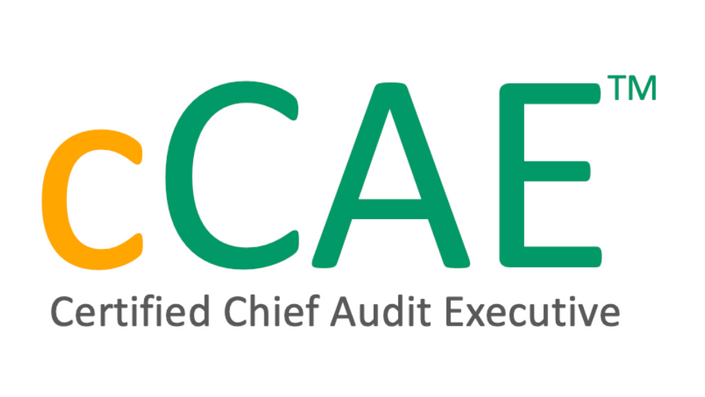 Certified Chief Audit Executive (cCAE)
Field: Auditing | Delivery Method: Self Study | CPE Hours: 40.0
Enroll in Course
When you register as an early adopter, you get access to the content as it becomes available over the next two to three months, and will be invited to special live calls with Jason Mefford to go deeper into the topics. You also get a significant savings on your investment when you register NOW!
When you register NOW you will also get a bonus one hour call with Jason Mefford for free when you complete your certification (a $500 value) along with the other bonuses listed below.
Being a Chief Audit Executive (CAE), the person that heads up an internal audit activity in an organization, is one of the toughest jobs. Wouldn't it be much easier if you had the step-by-step help for how to set up and run a successful internal audit group? Of course it would!
Relevance – Adding Value – Ensuring a Seat at the Table: The 3 most important things a Chief Audit Executive (CAE) must focus on for themselves, their staff, and their function.
Those are the things that drive success over the long-term for anyone in the critical role of CAE.
Where do you learn how to be a successful CAE other than the school of hard knocks?
Until now, there has not been a place. That changes today.
And the school of hard knocks... going about it through trial and error... can be a very lonely and risky place, and of course you want a better option, since your career is on the line.
You have been in internal audit for several years, and although you did not necessarily start out in internal audit thinking it was a career pursuit, you have learned how amazing the job can be.
Now you are seeing that internal audit leadership, either at your current company or another organization, is within your immediate career path. Either now, soon or in the not-too-distant future, you will become a Chief Audit Executive (CAE).
You already know the things that all good internal auditors are trained to know (you are strong on the "A" of CAE). Things like the applying The Standards and related IPPF, formalizing project-based risk assessments, establishing project scope, documenting workpapers, writing findings, drafting and issuing reports, and so on. Extremely valuable skills and experiences for any marketable internal audit professional.
You also see, and think you generally understand, what Chief Audit Executives are supposed to do, but how much EXECUTIVE PRESENCE do you have? The fact that you are reading this means you'd probably like some help with the "E" of CAE, right?
Where do you get to learn and demonstrate your competency at having the ability to perform at that vaulted level of the organization? The Certified Internal Auditor (CIA) designation does not prepare you for that. The IIA's Vision University does not prepare you for that (although a good course). The IIA's QIAL, while a worthy program, barely scratches the surface on some of the more "executive" level topics, you must already be a CAE and this program costs over $4,000.
You not only need to be a good audit leader when you are the CAE ... you need to be a damn good EXECUTIVE too!
Where, oh where, can you turn for a CAE preparatory program to help you with the "E" of being a CAE?
Wouldn't it be great to find a program where you learn about and demonstrate proficiency in challenging topics like:
Preparing for an Audit Committee meeting
Managing the dual reporting relationship: the tricky balance between keep executive management and the board happy.
Navigating organizational politics with your peers
Establishing, Building, and Sustaining C-suite relationships
Maximizing the use of Co-sourcing with limited dollars
Maintaining a Dynamic Risk Assessment
Forging a relationship with the Audit Committee Chair
Being a Courageous Communicator
Leading a dynamic staff of professionals
Handling an Audit Committee Executive Session
Establishing and Sustaining your Executive Presence
And, so on ...
Where can you learn about these challenging topics?
The answer has been, until now, NOWHERE.
But, now, here is the ONLY self-study, on-demand, certification program for CAEs and those you want to become a CAE.
The Certified Chief Audit Executive (cCAE) program.
You have the internal audit foundation under you: years of experience (definitely), the CIA designation (probably), and a reputation as a really good internal auditor (no doubt). Now it is time to build on that foundation, and prepare yourself for the toughest, most demanding, AND most rewarding role anyone in internal audit can aspire to ... The Chief Audit Executive.
The cCAE is a 40 hour, on-demand learning program that culminates in a final exam. Because it is on-demand, you set the pace on how you go through the material.
You listen (and re-listen) to the modules as you see fit.
You take the exam, after completing all the modules, when you are ready, not when someone else decides you are ready, or the calendar says so.
You get 40 hours of continuing education (CPE) for completing the program.
And, when done, you get to tell everyone that you are a newly minted and proud Certified Chief Audit Executive – ready for the exciting challenges and opportunities ahead, something you can add to your resume and LinkedIn profile to prove to others that you know what you are talking about, and give you an advantage over others in the industry.
Relevant – Adding Value – Sitting at the Table, and an CAE your audit staff is ready, willing and able to follow.
Why You Should Consider Joining the Certified Chief Audit Executive (cCAE) course:
Step-by-step how to set up and run a successful internal audit group
Add a certification to your resume that separates you from the competition and helps you earn more money
Downloads, resources, and tools worth over $5,000
Content developed from individuals who have been CAEs and have spent years training other CAEs.
Who the Certified Chief Audit Executive (cCAE) course is for:
Individuals who want to become a CAE, and know have this certification on their resume will make it easier to get that job.
Individuals new to the role of a CAE, who want a step-by-step outline of how to run a successful internal audit group.
Seasoned CAEs who want access to all of the resource other successful CAEs are using, are in the CAE role at a new organization, or are looking to move to another organization and want the extra this certification to separate them from others who are interviewing.
Field: Auditing
Delivery Method: Self Study
CPE Hours: 40.0
Format: Video, Workbook, Resources

Are you going to leave your career up to the school of hard knock and trial and error, or do you have the courage to invest in yourself and have access to the step-by-step resources to help you be the successful executive?
*** As an early adopter, you will gain access to all of the content and resources as they are ready over a 2-3 month period. You not only save significantly on your investment, but you also get access to special deeper dive discussions into the topics with the instructors. ***
*** Scroll down the page to see the topics you can expect to be included in the Certified Chief Audit Executive (cCAE) certification course, subject to change. ***
Your Instructor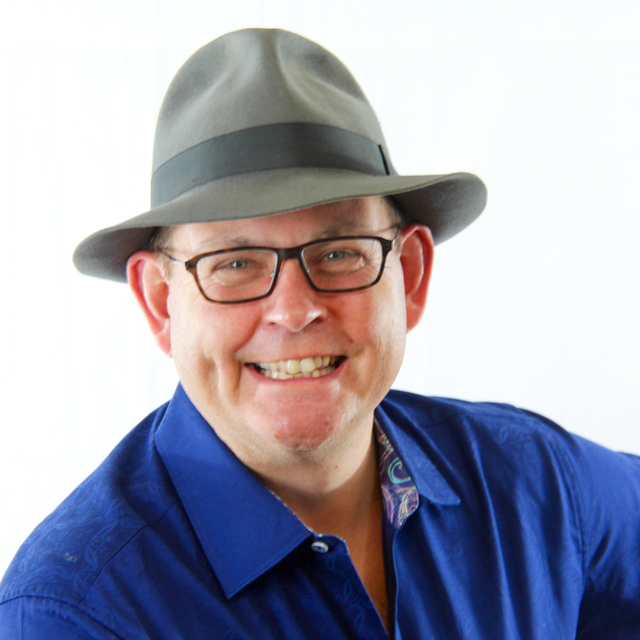 Jason Mefford is a rock star in internal audit, risk management and compliance. He typically works with Chief Audit Executives and professionals in audit, risk and compliance with the technical and soft-skills needed to navigate the land mines of organizations. He takes complicated, confusing & hard things, makes them practical, proactive & simple to improve learning and transformation.
Jason is a CAE coach, professional speaker, facilitator and podcast host. He serves the internal audit community through his companies Mefford Associates, cRisk Academy, Mefford CIA Review Course, and the Jamming with Jason Podcast.
You can learn more about him at: http://www.jasonmefford.com and http://www.meffordassociates.com
Here's What You Can Expect
*** Subject to Change ***
Introduction
Course introduction
How to get the most out of this course
Different kinds of internal audit functions
Tailoring the concepts to your organization
Understanding and Segregating your C.A.E. Role
as a Chief
as an Auditor
as an Executive
Moving from a Manager to a Leader
Thinking like the CEO
Talking to the CEO
All Eyes are on YOU
Being an Ethical Role Model
Being Prescient – Anticipating the Future
Is there a Typical Day?
Being a Courageous Messenger
Trusted Advisor
Developing and Having Executive Presence
Perception vs. Reality Issues
Marketing the function
Project evaluations
Surveys
Walking around for feedback
Dealing with Difficult People
Having Credibility
Handling Confidentiality
Objectivity and Independence
Cognitive Bias
Risk Management for Internal Auditors
Nature of risk
Steps to risk management
Risk language
Risk models
Categories, levels and risk functions
Calculating performance, risk and compliance levels
Internal controls
Risk management frameworks
Calculating exposure example
Risk-based Planning and Risk-Based Auditing
Risk-Based vs. Risk-Centric
Tying it All Back to Objectives
The New Audit Universe
Continuous Risk Assessment
Agile Auditing
Auditing Culture
Technology
IT skills versus IT auditors
What do you need to know
What does your staff need to know
Data analytics
Continuous monitoring and continuous auditing
Staff Management
Resourcing the function – outsourcing, co-sourcing, experts, one person shops
Different staffing models
Recruiting
Staff Development
Delegation and Empowerment
Succession planning
Developing talent
Performance management
Managing remote workers / remote teams / international teams
Budgets
Diversity, Equity and Inclusion
Job descriptions
Rotational models
IA as "talent feeder" to the organization
Setting the Strategy of the function
Aligning with corporate strategy
Mission, vision, values
Purpose
Internal Audit Charter
Obtaining and incorporating input and feedback
Achieving the strategy
Building from the Ground Up
Transitioning an Established Function
Transformation strategies
Audit Plan Development
Risk based projects
Compliance projects
SOX / ICFR projects
Consulting projects
Expectation projects
Finding fraud obligations / Fraud investigations
Special projects
Dynamic risk assessment
Change initiatives
Integrated audits / integrated teams
Assurance vs. advisory work – finding the right mix
Determining proper utilization
Audit plan hours calculator – download
Combined assurance plan
Communicating Results
Traditional methods vs newer approaches
Matching communications to the needs of the organization
Obtaining commitment to action plans
Follow-up
Ratings and rating methodologies
Key Relationships
Stakeholder relationships
Identifying obvious and not so obvious stakeholders and other key relationships
Peer relationships
C-level relationships
Staff relationships
Board / AC relationships
External audit and regulatory relationships
Stakeholder relationship planning – establishing, maintaining, sustaining
Collaborating with and leveraging 2nd line
Audit by walking around
Networking (other CAEs and within industry)
Assessing Your Effectiveness
Standards and Conformance
Metrics / Key Performance Indicators
Benchmarking
Quality control
Quality Assurance Improvement Program (QAIP)
Quality Assessment Reviews (QARs)
Managing Up
Board and Executive Meetings
Managing the C-Suite
Navigating dual reporting relationship
Audit committee meetings – before, during, after (including executive sessions)
Navigating politics
Seat at the Table – obtaining, earning, maintaining, sustaining
Don't Forget About Yourself
Your continuing education
Your network
Your relationships
Your personal mental health and well-being
Your career planning
cCAE Exam
Certification Process
Additional Resources
Briefing Leadership Program
CAE Forum
Resource List
Downloads
BONUS: Dealing with Difficult People
BONUS: How to Get a Job as a CAE
Course Curriculum
Early Adopters
Available in days
days after you enroll
Introduction
Available in days
days after you enroll
Understanding and Segregating Your CAE Roles
Available in days
days after you enroll
Frequently Asked Questions
When does the course start and finish?
The course starts now and never ends! It is a completely self-paced online course - you decide when you start and when you finish.
How long do I have access to the course?
How does lifetime access sound? After enrolling, you have unlimited access to this course for as long as you like - across any and all devices you own.
What if I am unhappy with the course?
We would never want you to be unhappy! If you are unsatisfied with your purchase, contact us in the first 30 days and we will give you a full refund.
How do I receive the cCAE designation?
Complete the course, study and take the exam that is included for free with the course. Once you pass the exam, you will submit an application (step-by-step details are included in the course) and 3-4 weeks later you will receive your cCAE designation via e-mail.
Do I need to get other materials or pay anything additional to get the cCAE designation?
No. Everything you need to get certified is included in the course. There is also no requirement to pay for renewal of the cCAE designation. Once you obtain it, you can use the designation for life.
What if I don't pass the cCAE exam?
You need to get a 70% or better score to pass the cCAE exam. The exam is 35 multiple choice questions, based on the material from the course. You take the exam as part of the course from your computer or device. There is no testing center requirement. If you don't pass the exam, you can take it again as many times as you need until you pass.
What is the format of the course?
This is a video lecture format course, so you can listen to the lectures as if you were in an in-person course. There is a participant workbook for taking notes and preparing for the exam.
How many continuing professional education (CPE) hours are available for the course?
The cCAE course qualifies for 40 hours of continuing professional education for the topic of auditing and self-study.
What are the continuing professional education (CPE) requirements?
You must maintain a minimum of 40 hours of CPE each year, 20 hours of which need to be in the field of study: auditing. You will not need to submit your CPE each year, but may be randomly selected for CPE audit where you will need to provide us with evidence that you completed your annual CPE.