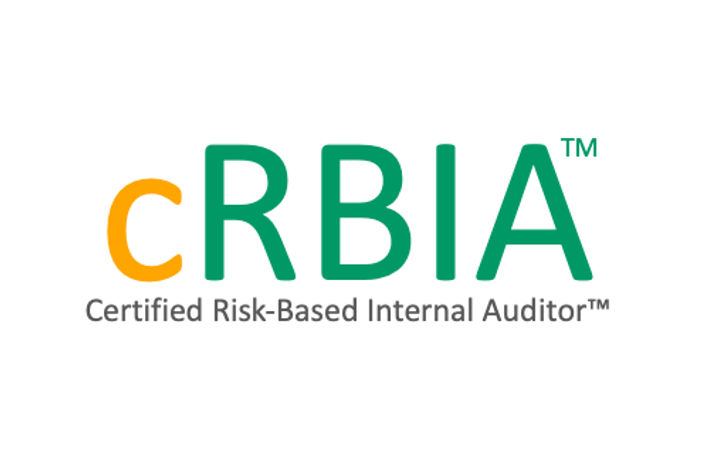 Certified Risk Based Internal Auditor™ (cRBIA™)
Field: Auditing | Delivery Method: Self Study | CPE Hours: 28.0
Enroll in Course
Let's face it. There are some significant challenges with traditional internal auditing:
Internal audit is usually focusing on historical financial or compliance issues in transaction or process areas
Management doesn't believe internal audit adds much value
Internal audit is losing relevance and is being downgraded or made obsolete in organizations
Even though we have been discussing risk-based internal auditing for over 25 years, most internal audit departments are not taking a risk-based approach.
That is making internal audit, just another compliance function.
If you are like most internal auditors, you've probably experience some of these challenges in your career:
You feel ignored by management who don't believe you are adding value.
Your department has difficulty getting the resources it needs.
You spend most of your time stuck in the details, wishing you could perform higher value engagements that other appreciate.
Management says you don't really understand their business.
Or ...
You are being held back in your career, and earning potential ... because you don't have a certification.
You are on the certification path, but have failed exams multiple times and feel like you will never get certified.
If you are feeling any of these, you are not alone, but it still hurts to hear and go through these experiences. It often leads to feeling:
Left out
Not valued
Stuck in your career
If you are resonating with this, you have an opportunity through risk-based internal auditing to:
Better align your efforts with management and the board
Better coordinate with others in your organization
Become more proactive and less historical
Become seen as a trusted advisor
Become certified and qualify for promotions and increased earning potential
and that results in feeling:
Confident
Valued, and
Appreciated
Whether you are just getting started with a risk-based internal audit approach, or want to improve what you are doing, you don't want to miss out on this opportunity.
What most internal auditors are missing is a model to use when implementing a risk-based approach, and a deep understanding of risk management.
If you are the kind of person who wants to deepen your risk management skills and access the step-by-step formula, keep on reading.
In this course you will learn the concepts and process behind using a practical risk-based internal audit approach that you can start applying today. You receive the step-by-step process for how you can implement a risk-based internal audit approach at your organization using the Risk-Based Internal Audit Model™ and access templates and downloads.
Steps you can start taking today, to make your audit approach more risk-based ... and earn the respect. trust and support of management and your board of directors.
Course Outline:

Introduction
The History and Future of Internal Audit
Audit Approaches and Maturity
Risk Management Basics
Risk-Based Internal Audit Model™
Coordinating Efforts with Others - 3 Lines of Defense, etc...
Additional Resources
cRBIA™ Exam
cRBIA Certification Process
Field: Auditing
Delivery Method: Self Study
CPE Hours: 28.0
Format: Video, Workbook, Resources
If you want the respect and trust of management, you need risk-based internal auditing.

Have any questions? Make sure to check out the Frequently Asked Questions (FAQ) at the bottom of the page or Contact Us.
WHAT OTHERS ARE SAYING:
"The cRBIA course was well thought out and presented in a holistic, integrated manner that kept me interested and motivated to complete it timely. The course was clear, concise and easy to follow, and had great content that can be easily applied. I appreciate your hard work on this and appreciate the bonus material as well." - Christopher
"The cRBIA is one of the two best classes I have taken so far. It is the best risk managements class I have taken, even if it is suppose to be an audit class. Really in depth, more than others and I can put it into action immediately. Having a lecture with slides is really motivating, makes one feel like they are in an actual class and keeps my attention. It is much more than I expected, and it is well worth the investment. I am ready for my first risk based internal auditing project." - Terry
"I especially like the part of the course that dealt with developing the audit plan. The course was very practical." - Mario
FREE BONUSES WHEN YOU REGISTER NOW FOR THIS COURSE:
Demonstrating Your Value to Management Module ($1,000 value)

Certification preparation materials you need to pass the exam ($1,000 value)

Certification exam included as part of the course for free ($250 value)

The Certified Risk-Based Internal Auditor™ (cRBIA) professional designation when you pass the exam at the end of the course.

Use your cRBIA™ designation on LinkedIn and your resume / CV for life.

Templates and downloads you can tailor to use in your organization ($2,000+ value)

No travel necessary ($2,000+ savings)
Most traditional certifications for internal auditors require a degree, years of experience, an application process, and multiple exams that take 1-2+ years and $10,000+ at a minimum to obtain.
If you are a little skeptical, here's the math for the Certified Internal Auditor (CIA) as an example:
Application fee = $250

Testing fee for 3 exam parts = $750

Re-testing fee for 2 parts (less than 40% pass the first time) = $500+

Preparation materials or courses = $1,000-$12,000+

500+ hours of studying at $20 per hour for your time = $10,000+
And that doesn't include all the time and money invested to get a university degree and years of experience.
Most people have invested $2,000-$2,500 just to get started with the CIA, before even considering the 500+ hours of studying (usually over several years).
With the Certified Risk-Based Internal Auditor™ (cRBIA™) professional designation, you avoid a 1-2+ year struggle, and investing $10,000+ in time and money.
Instead with the Certified Risk-Based Internal Auditor™ (cRBIA) within 1-2 weeks of investment you feel qualified, confident, and hopeful.
Wouldn't you prefer a 1-2 week path instead of 1-2+ YEARS?
What if in as little as 3 months:
you could qualify for a promotion

could apply for a position at a new company

could increase your earning potential
And all of that in addition to being qualified to perform risk-based internal audits.
If you are the kind of person that is ready to invest in yourself, NOW is the time to act, but the choice is up to you.
When you are ready to take your career to the next level and make your internal audit activity more risk-based, GET STARTED NOW.
Frequently Asked Questions
When does the course start and finish?
The course starts now and never ends! It is a completely self-paced online course - you decide when you start and when you finish.
How long do I have access to the course?
How does lifetime access sound? After enrolling, you have unlimited access to this course for as long as you like - across any and all devices you own.
What if I am unhappy with the course?
We would never want you to be unhappy! If you are unsatisfied with your purchase, contact us in the first 7 days and we will give you a full refund.
How do I receive the cRBIA™ designation?
Complete the course, study and take the exam that is included for free with the course. Once you pass the exam, you will submit an application (step-by-step details are included in the course) and 3-4 weeks later you will receive your cRBIA™ designation via e-mail.
Do I need to get other materials or pay anything additional to get the cRBIA designation?
No. Everything you need to get certified is included in the course. There is also no requirement to pay for renewal of the cRBIA designation. Once you obtain it, you can use the designation for life.
What if I don't pass the cRBIA™ exam?
You need to get a 70% or better score to pass the cRBIA™ exam. If you don't pass the exam, you can take it again as many times as you need until you pass.
How good is the cRBIA™ professional designation?
The cRBIA™ professional designation was created by one of the leading world experts in risk-based internal auditing, is backed by cRisk Academy - the largest on-demand and webinar training provider for internal auditors, and is accredited by the International Certifications Organization, so you know you are getting a quality professional designation.
What is the format of the course?
This is a video lecture format course, so you can listen to the lectures as if you were in an in-person course. There is a participant workbook for taking notes and preparing for the exam.
How does the cRBIA™ compare with the CIA?
The CIA is a 3-part exam certification that typically requires 1-2+ years to complete. The CIA focus is on teaching individuals to audit based on Institute of Internal Auditor (IIA) standards (2 exams) and basic information about topics internal auditors should have a basic understanding (1 exam). The cRBIA™ focus is on teaching individuals the practical step-by-step process for understanding and identifying audit engagements focused on the performance, risk and compliance items that represent the greatest exposure to your organization NOT achieving its key objectives. You learn how to align you audit plan with key objectives, so you are focusing and aligning on the areas management is most concerned with, helping you feel valued and appreciated.
How does the cRBIA™ compare with the CRMA?
The CRMA is a 2-part exam certification that focuses on teaching individuals to audit based on Institute of Internal Auditor (IIA) standards (1 exam) and information about how to provide assurance on risk management functions (1 exam). The cRBIA™ teaches basic principles of risk management and the COSO ERM, ISO 31000 and OCEG models, so you can understand and speak the various risk management languages. In addition you learn how to design a risk-based audit plan focused on the significant exposures in performance, risk and compliance areas that may stop your organization from achieving its objectives.
Do CPE hours for the cRBIA™ course quality for NASBA?
cRisk Academy is not a member the NASBA national registry. We find that 99% of professionals do not require NASBA CPE (unless they are a Certified Public Accountant (CPAs) in a few states in the USA) and our training certificates are accepted by almost all organizations for Continuing Professional Education (CPE) credit.
How many continuing professional education (CPE) hours are available for the course.
The Certified Risk-Based Internal Auditor™ course qualified for 28 hours of continuing professional education for the topic of auditing and self-study.
What are the continuing professional education (CPE) requirements?
You must maintain a minimum of 40 hours of CPE each year, 20 hours of which need to be in the field of study: auditing. You will not need to submit your CPE each year, but may be randomly selected for CPE audit where you will need to provide us with evidence that you completed your annual CPE.
Course Curriculum
Introduction
Available in days
days after you enroll
The History and Future of Internal Audit
Available in days
days after you enroll
Audit Approaches and Maturity
Available in days
days after you enroll
Your Instructor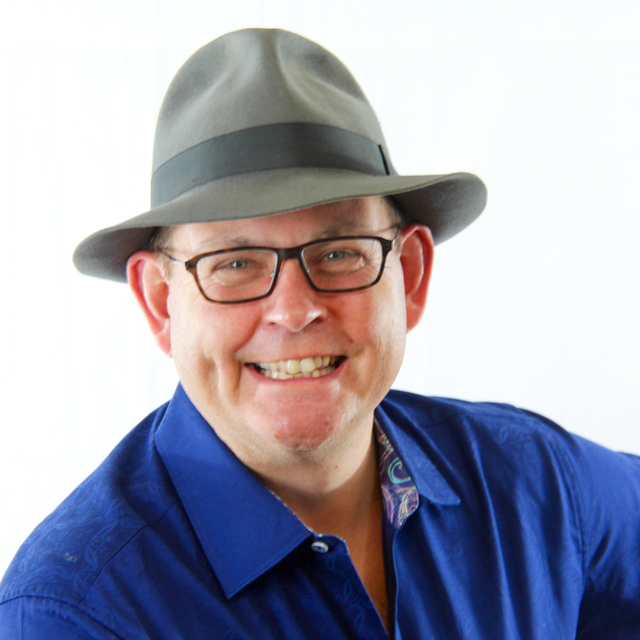 Jason Mefford is a rock star in internal audit, risk management and compliance. He typically works with Chief Audit Executives (CAE) and professionals in audit, risk and compliance with the technical and soft-skills needed to navigate the land mines of organizations. He takes complicated, confusing & hard things, makes them practical, proactive & simple to improve learning and transformation. He's been an executive in charge of internal audit, risk management, ethics, compliance, and information security.
You can learn more about him at: https://www.jasonmefford.com and https://bit.ly/AuditLeader