cRisk Academy
Helping ambitious audit, risk and compliance professionals who love learning and value convenience. Accelerate your career, prove your competence, and earn more money with our professional certifications, certificates and learning opportunities.
Create Your Free Account!
Convenient, on-demand video courses that are as easy as watching a movie!
Digital certificates and badges for each course you complete, so you can take your career to the next level!
Find exactly what you need right here in All Courses where you can search, and filter by Topic, Category and Author.
Here's What Others Are Saying ...
"cRisk Academy is the most complete and best training option for internal auditors hands down." - John
"The video on-demand courses provide me with the opportunity to learn on my own time and in the comfort of my home. Also very easily accessible. The content of courses are relevant and contributes practically to my career and personal development." - Werner
"I like the convenience of taking the courses when I have the time available" - Keith
"Really like the video format and feels like I am part of a conversation then just learning information." - Mark
The Difference You Get With cRisk Academy ...
Sign up today for a FREE account, and take your career to the next level by joining the largest on-demand, career, certification, and community learning platform for internal auditors, risk management, and compliance professionals. Browse the on-demand training library (or search by topic or author) to find exactly the right course for you.
Welcome to the cRisk Academy family!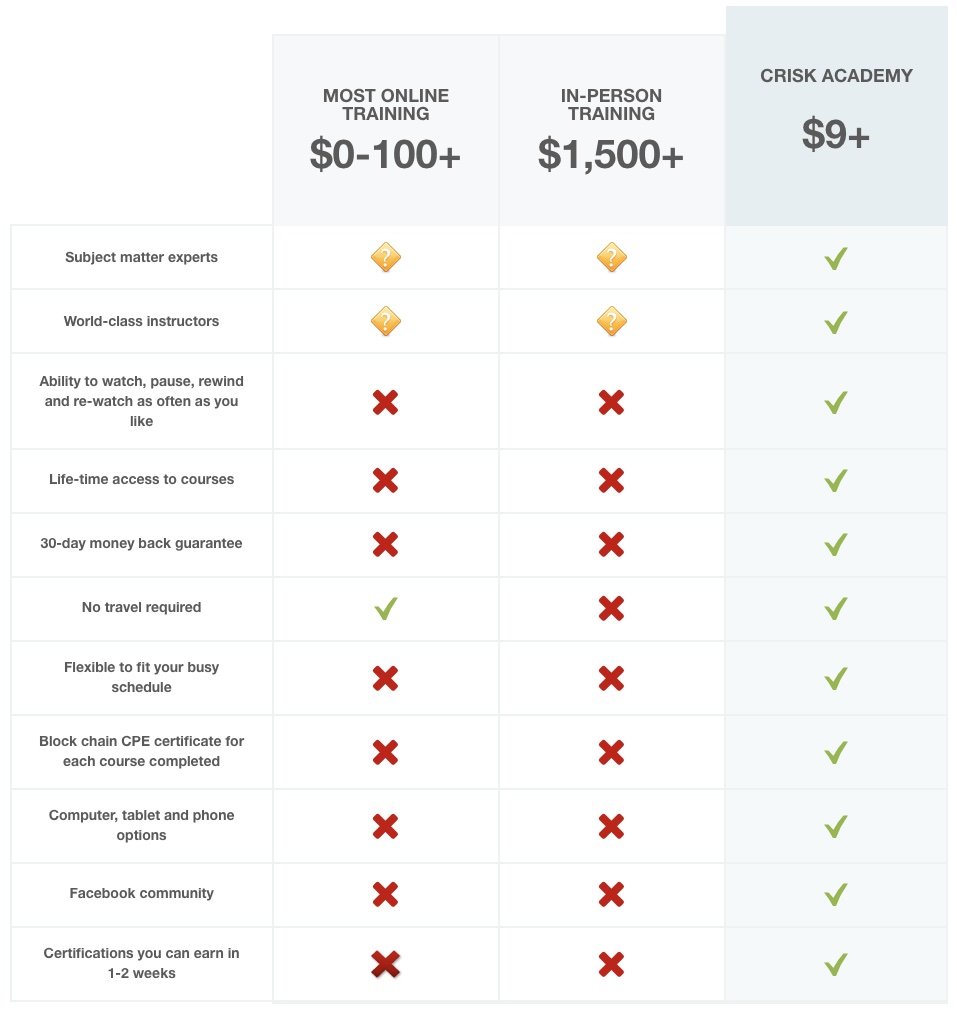 We are updating our video on-demand learning platform library every week, so check back often to see what's new.

If you have suggestions for new courses, please Contact Us with your suggestions.